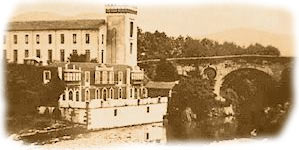 There is information about the spa resort dating back to 1766 and 1850 that talks of bath houses near springs owned by the Corcho family.In 1888, the spa was awarded the Gold Medal in the Universal Exhibition of Barcelona. Back in 1898, the Puente Viesgo spa resort was a restored primitive bath house that struggled against the constant threat of flooding from the river Pas, operated by the Fuentes Pila family. In 1903, the first of the Monte Castillo caves was discovered.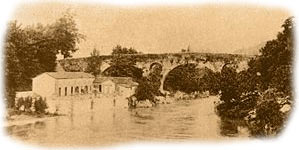 The start of the spa's heyday (with illustrious guests such as the Marquis of Comillas or Benito Pérez Galdós – who preferred to disappear from the troubles of the summer months – or Menéndez Pelayo among its bathers) and subsequent ostracism led Manuel Pérez Mazo, father of the current owners, to make an investment regarded as insane at a time when very few people believed in hydrology.
Finally, 1991 saw the inauguration of the four-star complex with 101 rooms, which were extended to 142 in 2004 with a total capacity for 250 guests, two floors of meeting rooms and banquet halls in a separate building, a spacious car park, private gardens on the site, outdoor swimming pool, tennis courts and a three-floor spa with a combination of original stone vaults and state-of-the-art technology.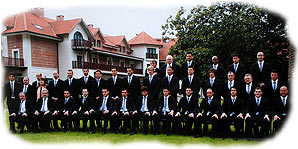 Puente Viesgo became a top player in the thermal boom of recent years when it took in various sports teams who had played in some of the most important competitions of recent times (Football World Cup USA '94 and France '98, England European Cup 2000, Atlanta '96 Olympic Games, World and European Handball and Basketball…) The press have published invaluable pictures of what thermalism can do for top sportsmen, helping to banish the obsolete notion of spas being a treatment exclusively for the elderly.

The twenty-first century is reaffirming the trends started at the end of the last century, and taking care of one's body in harmony with spiritual growth is becoming a top priority. Against this backdrop, spa resorts are coming to be seen again as an alternative to conventional leisure activities. The clientele is getting younger and filling to the point of overflowing the spa resorts being renovated across Spain in search of their weekend or week-long packages (hydrologists recommend a minimum of nine mineral spring sessions).