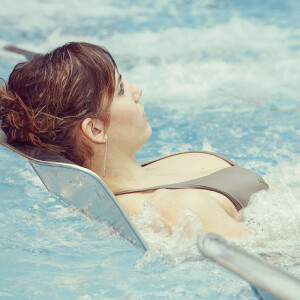 Mineral-medicinal thermal waters are always a good ally to combat our ailments and improve our physical, mental and emotional state.
Due to their composition and temperature, they have a long list of indications and benefits, but there may also be certain limitations in their use depending on the physical condition, medical history and current situation of each person.
In order to enjoy all our services and treatments with the certainty that they will not harm you, please take this information into account and let us know if this is your case so that we can modify or adapt the treatment.
*Posibles contraindicaciones o limitaciones para técnicas hidroterápicas y resto de carta termal incluyendo tratamientos en cabina.